People Operations Intern
London

,

England

,

United Kingdom

People Operations
Job description
Why LawAdvisor?
LawAdvisor was founded in 2015 in Melbourne, Australia with a fearless and ambitious belief: that everybody should have access to justice.
We hypothesised that the high costs, inefficiencies, and difficulties of obtaining legal help could be overcome simply by providing greater access to legal information, and by providing everybody with real- time access to high-quality, affordable lawyers online.
Our mission has since been supported by thousands of lawyers and has allowed us to expand and set up offices across the globe. We've also attracted high profile investors and partners who have shared our mission to transform legal service delivery.
We're still not satisfied. The potential exists to completely revolutionise the practice of law. The start of this decade has delivered LawAdvisor with a new mandate: to overhaul and transform how lawyers work, and how people interact with and consume legal services, with state of the art legal practice management technology to (i) increase efficiencies; (ii) automate routine processes; (iii) increase transparency; (iv) bring the legal practice to the 21st century.
Your Responsibilities of the Role:


- Practice what you preach: being the gatekeepers of our values, we demonstrate them through our actions and help set the standards for the rest of our team.
- Work alongside our People Operations team to keep moving us towards a first-class employee experience through supporting and innovating upon our initiatives and projects while also bringing your own ideas to the table.
- Use a magnifying glass: your strong attention to detail and creativity work together when you review our ideas and writing and provide your own thoughts, feedback, and comments.
- Spot innovation opportunities: you'll identify and iron out any possible inefficiencies and redundancies that exist within our current work and processes.
- Play an important role in powering the growth of LawAdvisor. You will help source prospective candidates through online job boards, careers fairs, LinkedIn and all other social media platforms, review the pool of candidates, schedule and attend the initial meeting, and towards the final stages, organise the reference checks.
- Lend a helping hand when we organize and plan any team events. You will also engage the team through exciting reminders and be a point of contact to answer any questions
Job requirements
Your Qualifications
- Working towards a degree in Human Resources, Operations, Business, Business Management, Operations, Finance, Psychology or equivalent practical experience.
- Familiarity using powerful collaboration tools such as Slack, Coda, or a HRIS such as Hibob is advantageous
Skills and experience
- Good written, verbal, presentation, and interpersonal skills: you'll need to be proficient in multiple forms of communication to work at your best, communicate with the team, and pitch your own ideas.
- A proactive mindset: you're able to work with little to no guidance and aren't afraid to take the initiative to work on what needs improvement and complete what needs to be done.
- An open, growth-focused mindset: whether via self-reflection or feedback from others, you analyse your mistakes and use them as a driving force to improve yourself for the next situation or problem you find yourself in.
- A foundational understanding of core concepts within People Operations (e.g. the significance of company culture, best practices for hiring processes, why employee well-being matters, etc.).
- The ability to wear multiple hats: strong time management skills and a wide skill set allows you to switch gears quickly as you tackle
various tasks and projects.
- Problem-solving and analytical skills: you will face a variety of situations and challenges so you need to be able to craft solutions and analytically think as the situation demands.
- The ability to build domain and industry knowledge quickly
or
Apply with Indeed
unavailable
All done!
Your application has been successfully submitted! You will hear from us about the status of your application.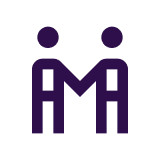 Win and grow together
Strive to become the best in your field and always seek opportunities for growth. You are not afraid of challenges or afraid to fail because you have a growth mindset.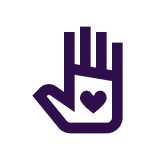 Nothing is too small
You're never too big to do the smallest things.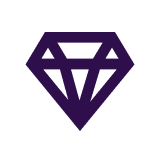 Pressure makes diamonds
As a team, we train to win. You are not scared of pressure and embrace challenges and never lose your resolve.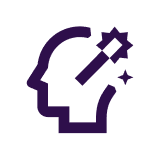 Continuous improvement
As a leader in the legal-technology space, we will continue pushing through the boundaries to create breakthrough legal products.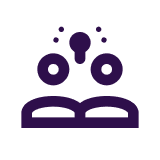 Teamwork makes the dream work
We don't concern ourselves with office politics. There are plenty of opportunities to earn, learn, grow and succeed together.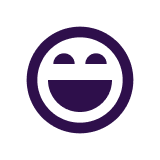 No Oompa Loompas
Although we're united with a strong vision and working towards shared goals, we encourage you to be yourself. Our team is diverse, and that is how we are able to continue to think outside the box and come up with the most creative solutions to entrenched problems.
Featured jobs
We are currently looking for multiple positions across our offices. Check out all open positions.